PEOPLE SEARCH
eDetective can help you reunite with lost family members, friends, and classmates. Review the features, scan the sample reports, and select the product that is right for you. eDetective is the most comprehensive People Search portal on the web, making it easier than ever to find businesses, family, and old friends.
Through this check you can search eDetective's entire network of public record databases plus a Criminal On Premise County Courthouse search plus a statewide Department of Corrections search plus a free comprehensive nationwide media search
You'll be cleared to use the eDetectives private database, the largest of its kind on the Internet today. Since 1999, the eDetective has been collecting data on individuals and businesses, from hundreds of sources.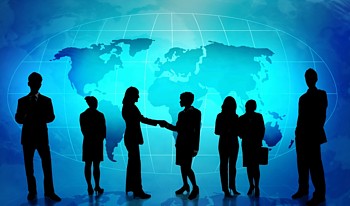 eDetective is the proud owner of the team of crack Information Specialists, who are focused professionals who add updated intelligence to eDetectives database daily that makes it the latest information source available. With information on over 90% of the U.S. population, the eDetective has a vast scope on nearly anyone you could be researching.
You can also have access to The eDetectives own Black Book -- intelligence on the millions of information resources available online. As an internet information map, eDetective gives you a vast knowledge and information about anyone irrespective of his/her location, anytime. As compared to any other search engine entity on the web eDetective is the most comprehensive search to meet your investigation needs. Upgrade to eDetective best value! This search provides you with the details on:
Current & previous addresses
Phone numbers (if available) and up to 10 year history
Possible aliases (including maiden name)
Relatives, roommates and neighbors
Bankruptcies
Tax liens
Small Claims Civil Judgments
Home Value and Property Ownership
REASONS YOU SHOULD HAVE eDetective
Same tool relied upon by hundreds of LAW ENFORCEMENT AGENCIES nationwide.

EASY TO USE - as easy as surfing the web.
eDetective is endorsed by the Private Investigators Association (PIA)
Trusted by OVER 750,000 USERS worldwide.
Access the most complete online database available anywhere.
Ability to complete ONLINE INVESTIGATIONS on and ANYONE.
One-time fee - NO additional charges.
NO DOWNLOADS - INSTANT ACCESS!
Information has never been so easier to find! We offer a wide variety of services to companies,legal professionals, private Investigators and the general public. Choose our services on the left and we can help you today!
START YOUR OWN INVESTIGATIONS IN THE NEXT 60 SECONDS

Home
|
FAQ
|
Directory
|
Links
Driving Records
|
Background Checks
|
Court Records
Criminal Records
|
Phone Numbers
|
People Search
© 2005 & Beyond eDetective - Detective Software
Your Detective Software - Private Investigator Resources