FAQs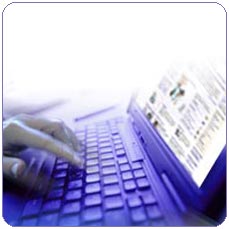 What is eDetective?
eDetective is the number one internet detective software system. It is the same resource the professionals are using to track down and locate anyone. Relied upon by hundreds of Law Enforcement Agencies. by eDetective you will be able to have instant access to the most complete online database available anywhere. You will be able to do thorough and complete online investigations on almost anyone. You will very quickly become an expert online Internet Detective.
Who is eDetective ? How can It be trusted upon?
We are Digital Matrix, LLC. a California limited liability company, has been an active information provider since 2004. Since then Our flagship product, eDetective, has grown to be one of the most widely used information solutions on the internet we are specialized in security and information solutions for everyday computer users and professional investigators,. Digital Matrix, llc. is a privately held and funded company that provides high tech information and security solutions powered by easy to use graphical websites and interfaces that enhance the online users experience when using our services, so you know you can trust us for quality resources!
Who all can use eDetective ?
eDetective was founded by several Law Enforcement officials from the San Diego County Sheriff's Department (S.D.S.O). We understand the needs of a detailed investigation, and we also understand that un-experienced internet users need direction in finding the information they are searching for while performing their own investigations online. Whether using eDetective for professional use, or just information gathering we help the everyday computer user and connect them directly.
What about security ?How secure my personal information is?
Digital Matrix, LLC. is committed to protecting the privacy of your personal information. This privacy policy is designed to inform you how Digital Matrix, llc. makes use of information gathered from you and others visiting its website eDetective.com or any other website owned and operated by Digital Matrix, llc. This privacy information also applies to our online customers that purchase and use Digital Matrix, llc. services uses a plethora of security measures to maintain the safety and integrity of your personal information
Can I find someone's social security number with these resources?
Most likely not. Unless you are a licensed member of law enforcement, you most likely will be denied getting someone's social security number.
Are there any open public Records?
Check Birth, Death, Adoption, or Social Security Records. You even have access to check military records that are available to the public! eDetective connects you directly to the information you need.
Does it includes business records?
Yes, your subscription will enable you to track down and locate most businesses quickly and easily with adequate business information. You'll Find Thousands Of Business and personal use for this incredible database of information. eDetective is an incredible program that will allow you to uncover anything you want to know about businesses.
When is the Information upgraded?
eDetective's Instant search is categorized for our users, and always kept up to-date.Our information specialist team is constantly updating the information database.
What is included in a Search Records?
Includes Name, Current Address (when available), Phone Company, Connection status & more. You can Instantly Check the background of the person at the same time.
What is people search?
eDetective people search services make use of public records to find people. In the simplest form, people search provide information on whereabouts of the ones being searched for. It's easier then ever to find family, old friends, and loved ones using the service. Most people search services now not only look for people but also provide a background check on people.
What is background check?
Background check gives you the confidence necessary to make decisions about people in your life such as nannies, coaches, plumbers, teachers or just about anyone in your life. Comprehensive report on an individual often includes: subject's name, alias names, most current address, telephone number. Some search services include report on whether the subject is linked to possible relatives, real property ownership, corporate and limited partnership affiliations, bankruptcies, tax liens, judgments, aircraft, watercraft, stock ownership information, and other important details.
Will anyone know I am researching information on them?
Nobody will ever be aware that you are conducting an investigation on them. Our site is totally private and you will be completely anonymous when using our service for your research.
Is it legal to conduct research and to use this site?
The Federal Freedom of Information Act allows for public viewing of many different types of records including criminal, property, background, and the like. None of the Records Registry resources are illegal, or will allow you to perform an illegal search. Also, no one will ever know you are investigating them. You will be completely anonymous!
How can eDetective be accessed?
Get Instant Online Access! It's as safe and easy by using our secure online order form. If you prefer, you can also order by phone or fax. You are fully protected it's 100% safe.
Can the changes be made in my given private information ?
The accuracy and security of the User Information is important to Digital Matrix, llc. If you contact us to correct your User Information, we will attempt to correct such inaccuracies in a timely manner. Digital Matrix, llc. is concerned with the security of your User Information and is committed to taking reasonable steps to protect it from unauthorized access.
Is the access fee one time, or do you charge me every month?
The access fee is a one time fee and we will not charge you again.
START YOUR OWN INVESTIGATIONS IN THE NEXT 60 SECONDS

Home
|
FAQ
|
Directory
|
Links
Driving Records
|
Background Checks
|
Court Records
Criminal Records
|
Phone Numbers
|
People Search
© 2005 & Beyond eDetective - Detective Software
Your Detective Software - Private Investigator Resources